Fibonacci. Pure luxury for all senses.
For the past twelve years we have been perfecting our design switches. Today we can boldly say we're entering a new era. Fibonacci's era.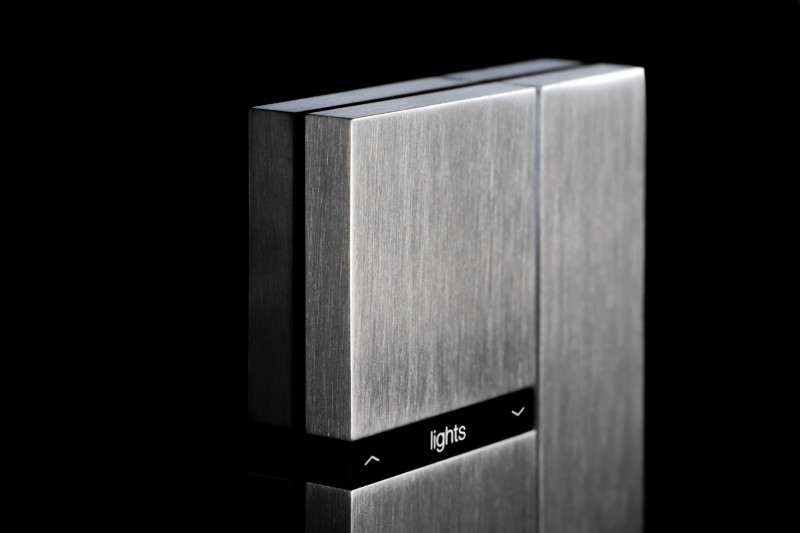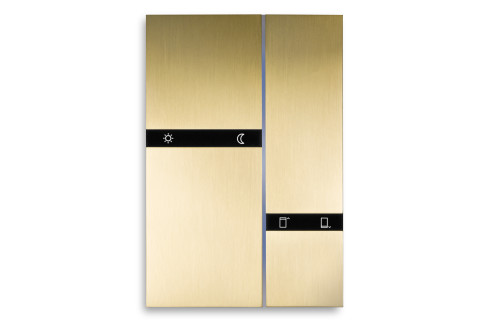 A switch as you've never seen before.

This revolutionary light switch combines innovative technology with a refined design and high-quality finishes.
When approaching the switch, Fibonacci's interchangeable labels subtly light up to welcome you. With the slightest touch, you can enjoy the ultimate control comfort.
Inspired by Fibonacci's golden ratio, it brings natural beauty to the heart of your home.
Customize to your heart's content
Fibonacci's icons and text labels are laser engraved, fully respecting the natural elegance of its materials. You can customize them any way you want.
Fibonacci comes in all premium Basalte finishes to blend in with every interior and stand out as a true design statement.