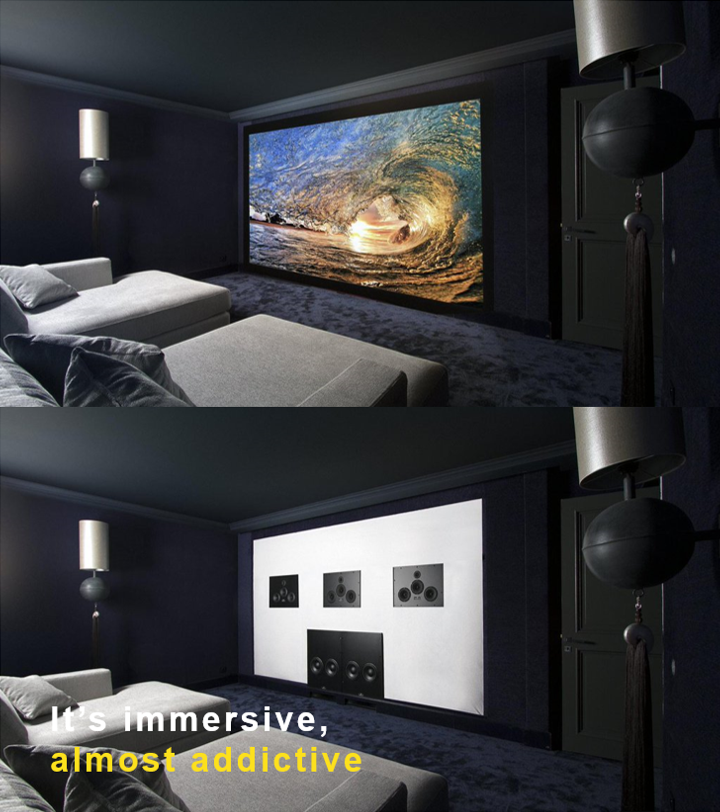 HOME CINEMA
Lose yourself in a captivating cinematic experience when you watch movies at your home theatre.
We use our vast experience in high-end audio/video and home cinema design to optimise the sound and picture quality in your Home Theatre, living room or bedroom. We work with you to design and configure a system that considers the size and shape of your room, its acoustic and light qualities, as well as its interior décor, resulting in a truly exceptional home theatre experience.
For home systems we use our premium audio, video and control brands, in addition to our exclusive line of home theatre furniture, to make your room look as good as it sounds.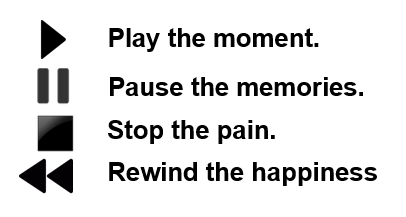 HOME CINEMA
Immerse yourself in home cinema
Speakers & Music System
Movie & Music Server
Projector & Cinema Screens
Amplifiers & AV Receivers
Blu-Ray & AVOD Players
Recliners
Lighting & AV Control & Integration
Acoustic & Isolation
Interior design & Consultancy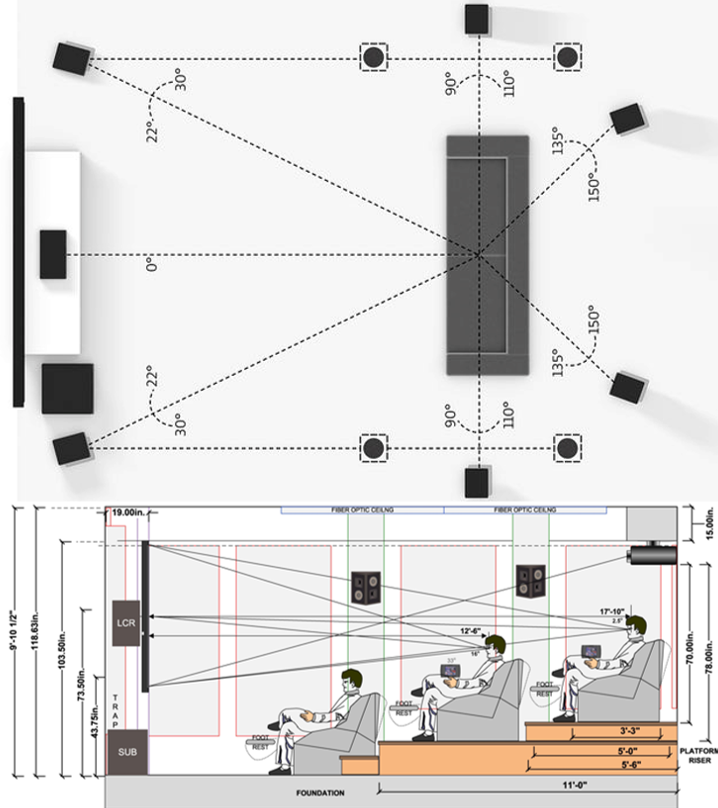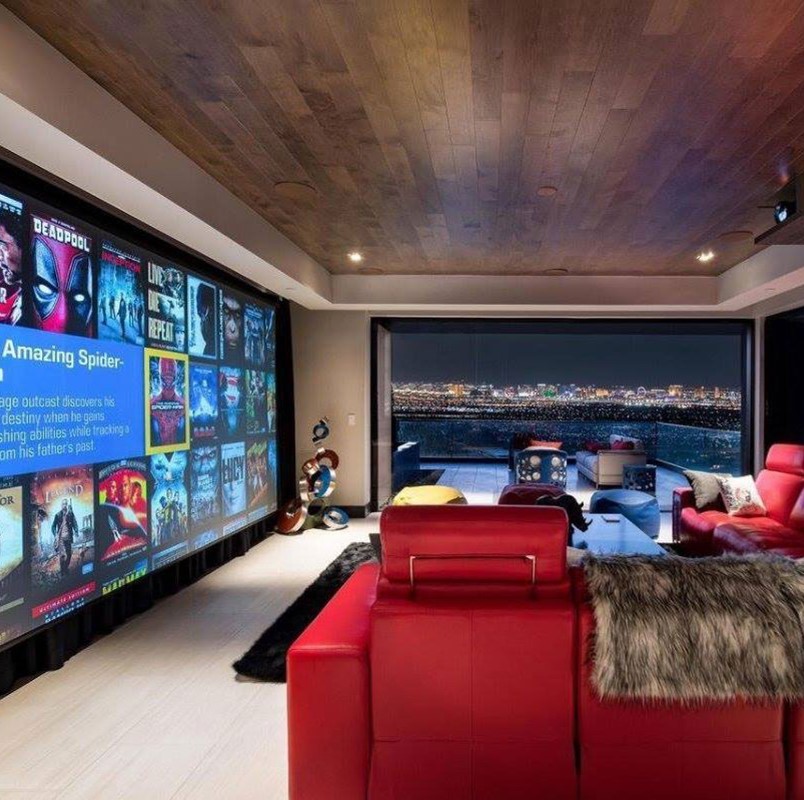 VISION
Movie Theatre Experience
There are many different brands of televisions and theatre projectors / screens on the market today. We make sure that we analyze the purpose of the room, take into consideration the specific room requirements and other several other room considerations before making appropriate product recommendations for your your theatre room.
SOUND
FULL 360º SOUND | Experience the Magic
Dolby Atmos is the most exciting advancement in surround sound technology, perhaps ever! Dolby Atmos is a type of immersive or 3D surround sound technology that was first available in theatres in 2012 and has been growing in popularity and availability for home theatre since 2014. There are 3 formats for immersive surround sound currently available; Dolby Atmos, DTS-X and Auro-3D. If you have yet to experience one of these formats you must experience a demo before making any changes to your current surround sound set up or designing a new surround sound system. The effect is dramatic and it makes any surround sound format you have heard previously pale in comparison.
" Immersive Sound brings you into the Action. "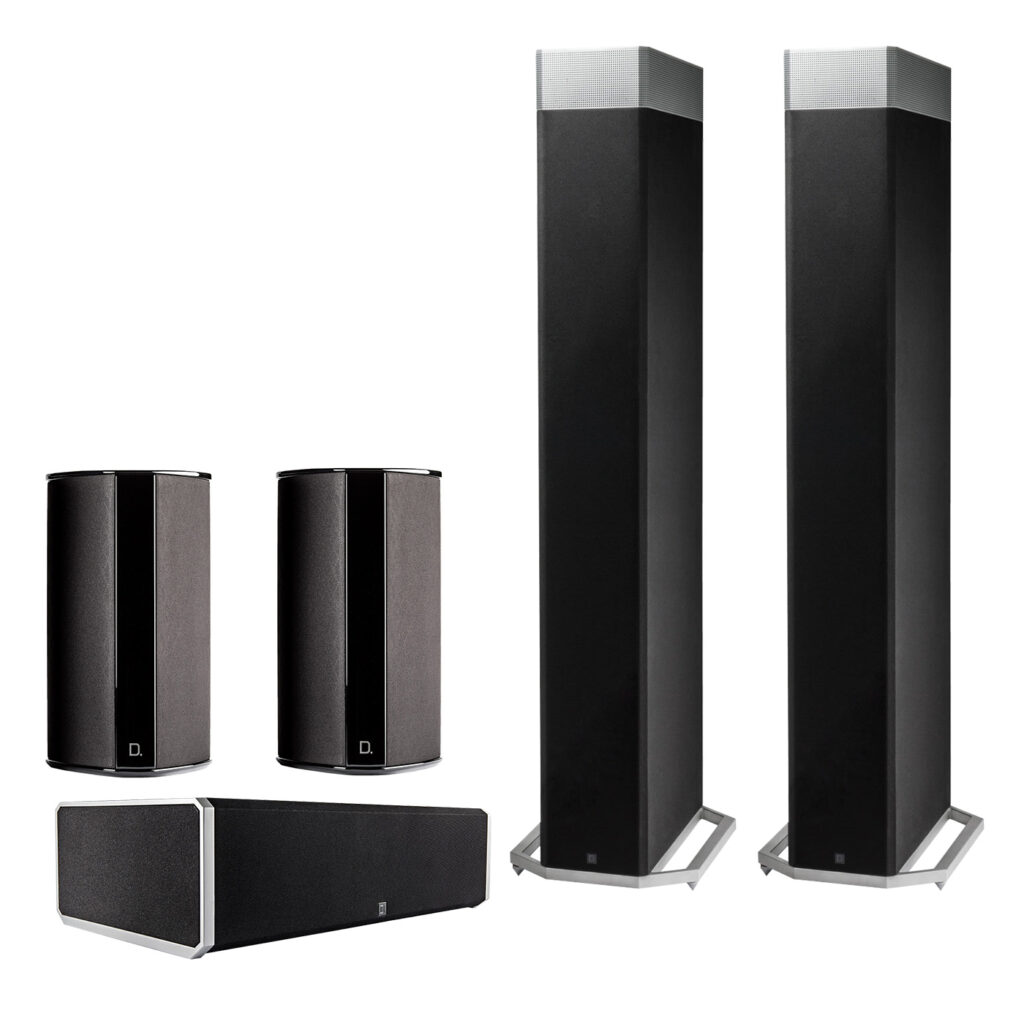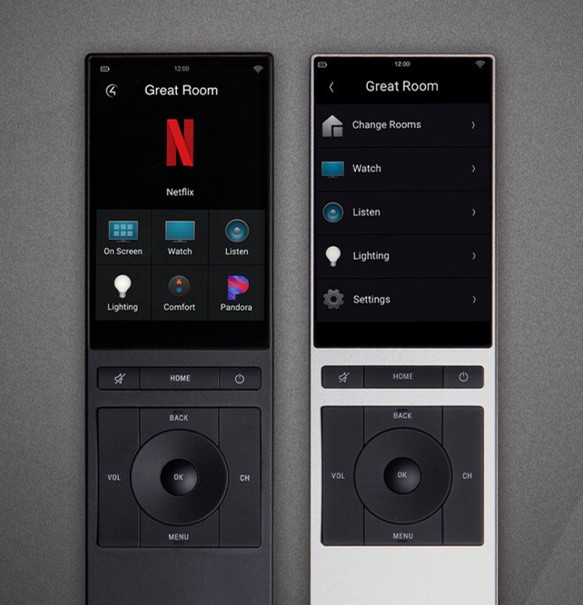 LIGHTING & CONTROL
Intelligent Lighting – Providing Comfort, Luxury and Ease
Home Theater lighting is an essential part of any home theater room! The correct lighting for your room will completely transform its look and feel. The color temperature of home theater lighting is really important in regards to the look and feel of the room. Using the right type of lighting and integrating it properly will truly transform your home theater into something you can be proud of!
Too many remote controls? We can help you take control with simpler all in one controllers programmed by us to make everyday operation a pleasure. An elegant touch screen and an intuitive app on your tablet or smartphone let you control all home technology.
ONE Remote is Enough!
Custom Programmed • Simplified Control
COMFORT
Aesthetic Design combined with Comfort, Luxury And Craftsmanship
Luxury
"The extent of customization and personalization of our products coupled with the amount of options that can be added, defines a new level of personalized luxury seating.
Aesthetic design
Design is not just a fashion instrument, but a corporate philosophy and a management tool. All of our designs are unique, innovative, and timeless.
Ultimate comfort
In addition to aesthetic design, our products encompass a high-level of comfort by maintaining close attention to ergonomics and to the quality of materials that are utilized.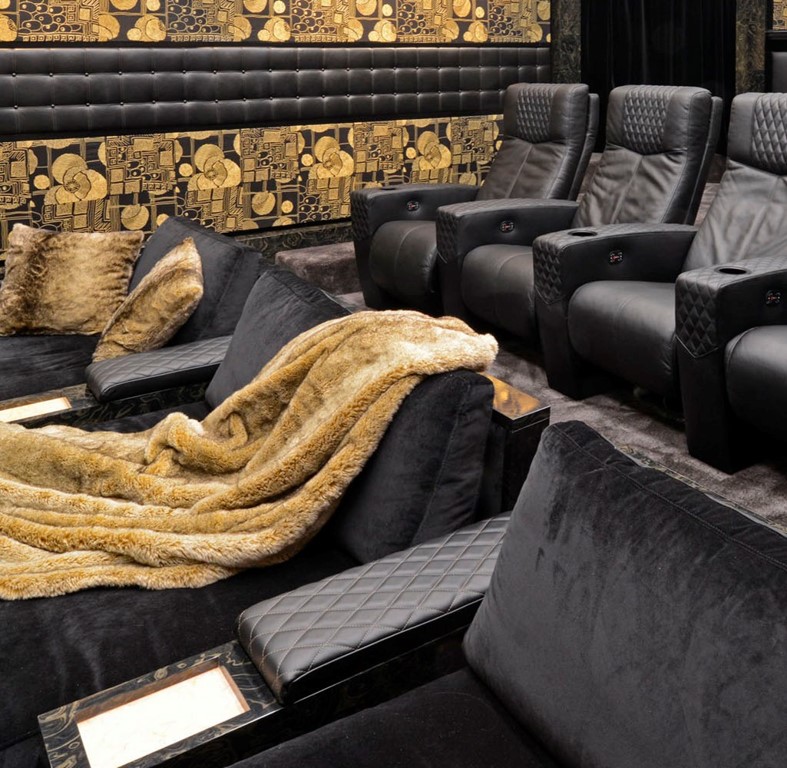 ACOUSTIC
Maximize the performance
The goal in a Home Theatre or a Hi-End Hi-Fi Listening Room acoustic design is to provide the audience a neutral acoustic environment, in order to assure a clear and complete audio experience without distortions.
The listener should be able to clearly hear the film or music, with minimum influence from external sources such as room's acoustics, noise from playing systems, or noise from sources located in adjacent spaces.
Room Isolation
Room Acoustic Analysis
Low Frequency Optimization
2D & 3D Home Theater Design
Diffuser panels
Absorber panels
Bass Trap